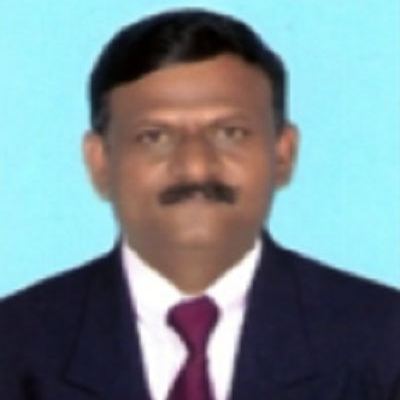 Dr. Ramesh Londonkar
Professor
Gulbarga University, India
Highest Degree
Ph.D. in Biotechnology from Gulbarga University, India
Dr. Ramesh Londonkar is currently working as Professor in Department of Biotechnology Gulbarga University Gulbarga India. He obtained his Ph.D. in Biotechnology from same University. He was awarded UGC Common wealth Academic Staff Fellowship 2004, to visit United Kingdom for three months, awarded DBT-CREST Fellowship 2011 to Visit United States of America for Six months, awarded ICMR Senior Research Fellowship, awarded Gulbarga University Student Fellowship, and awarded Man of the Year 2002 Award from American Biographical Society. He has published 51 Research papers in various National and International reputed Journals and 7 books contributed as author/co-author. He also attended 2 international symposium and 21 National Conference, Seminar and workshops. He supervised 7 M.Phil, 5 PhD students, 8 PhD currently in his supervision. He also delivered 39 invited lectures. He is life member of Indian Society for Comparative Animal Physiology (ISCAP), Indian Society for the study of Reproduction and Fertility (ISSRF), Ethological Society of India (ESI), Indian Science of Congress, Red Cross society of India, GUPTA, Advanced Pharmaceutical Screening Interest Group, Advisory Committee of HKDB, Gulbarga University Advisory Committee, HKDB Advisory Committee, and society for Advancement in Biological Sciences, Bangalore. He is also serving as reviewer for scientific journals.
Pharmacology and Toxicology
Pharmaceutical Biotechnology
2000
Ph.D.
Gulbarga University, India
Biotechnology
Nayaka, H.B. and R.L. Londonkar, 2015. Phytochemical screening and potential in vitro anti-bacterial activity of Aegle marmelos leaf extract against gram negative pathogenic bacteria. Int. J. Pharmaceut. Clin. Res., 7: 64-67.
Direct Link |


Waghmare, T.E. and R.L. Londonkar, 2014. Study of physicochemical and hematological effects of Bheema river water on Albino rat (Rattus norvegicus). IOSR J. Environ. Sci. Toxicol. Food Technol., 8: 35-39.
Direct Link |


Umesh, M.K., C.B. Sanjeevkumar,, H.B. Nayaka and R. Londonkar, 2014. Evaluation of in vitro anti-thrombolytic activity and cytotoxicity potential of Typha angustifolia L. leaves extracts. Int. J. Pharm. Pharmaceut. Sci., 6: 81-85.
Direct Link |


Shivasharanappa, K. and R. Londonkar, 2014. Protective and therapeutic effects of the Indian medicinal plant Ficus glomerata in CCL4-induced liver damage. World J. Pharmaceut. Res., 3: 2016-2116.


Shivasharanappa, K. and R. Londonkar, 2014. Isolation, purification and spectral characterization of flavonoid from fruits of Ficus glomerata. World J. Pharmaceut. Res., 3: 2168-2177.


Shivasharanappa, K. and R. Londonkar, 2014. Evaluation of total phenolic content and free radical scavenging activity of Ficus glomerata Roxb. Int. J. Pharma. Clin. Res., 6: 133-137.
Direct Link |


Shivasharanappa, K. and R. Londonkar, 2014. Clot lysis and antimitotic study of Ficus glomerata Roxb fruit extracts. ISRN Pharmacol. 10.1155/2014/975303.
CrossRef | Direct Link |


Nayaka, H.B., R.L. Londonkar, M.K. Umesh and A. Tukappa, 2014. antibacterial attributes of apigenin, isolated from Portulaca oleracea L. Int. J. Bacteriol. 10.1155/2014/175851.
CrossRef | Direct Link |


Nayak, H.B., R.L. Londonkar and M.K. Umesh, 2014. Evaluation of potential antifertility activity of total flavonoids, isolated from Portulaca oleracea L. on female albino rats. Int. J. PharmTech Res., 6: 783-793.
Direct Link |


Nayak, H.B., R.L. Londonkar and M.K. Umesh, 2014. Evaluation of Portulaca oleracea L for anti-fertility effect in female albino rats. Int. J. Pharm. Pharmaceut. Sci., 6: 86-89.
Direct Link |


Jayashree, V.H. and R. Londonkar, 2014. Comparative phytochemical studies and antimicrobial potential of fruit extracts of Feronia limonia Linn. Int. J. Pharm. Pharmaceut. Sci., 6: 731-734.
Direct Link |


Jayashree, V.H and R. Londonkar, 2014. Evaluation of anti-inflammatory activity and toxicity of Feronia limonia L in acute inflammatory model in rats. Int. J. Pharmaceut. Sci. Rev. Res., 25: 303-306.


Hanchinalmath, J.V. and R. Londonkar, 2014. Isolation and identification of a flavone from fruit pulp of Feronia limonia. Int. J. Curr. Pharmaceut. Res., 6: 28-31.
Direct Link |


Hanchinalmath, J.V. and R. Londonkar, 2014. Cytotoxic and apoptosis-inducing effect of luteolin isolated from Feronia limonia on HEPG2 cells. Biolife, 2: 1287-1292.
Direct Link |


Hanchinalmath, J.V. and R. Londonkar, 2014. Anti hepatotoxicity studies of crude extract of Feronia limonia in CCL4 induced toxicity. World J. Pharm. Pharmaceut. Sci., 3: 1536-1546.
Direct Link |


Hanchinalmath, J.V. and R. Londonkar, 2014. In-vitro antioxidant activity of Feronia limonia in rat testicular homogenate. Int. J. Pharmaceut. Sci. Rev. Res., 27: 168-171.
Direct Link |


Hanchinalmath, J.V. and R. Londonkar, 2014. In vitro antioxidant activities of Feronia limonia Linn. Indo Am. J. Pharmaceut. Res., 4: 2937-2942.
Direct Link |


Asha Tukappa, N.K., R.L. Londonkar and C.B. Sanjeev Kumar, 2014. Standardization of extraction process for Rumex vesicarius L. Int. J. Scient. Eng. Res., 5: 1061-1064.
Direct Link |


Tukappa, A. and R.L. Londonkar, 2013. Evaluation of antibacterial and antioxidant activities of different methanol extract of Rumex vesicarius L. Am. J. Drug Discov. Dev., 3: 72-83.
CrossRef | Direct Link |


Shivasharnappa, K., M.K. Umesh and R. Londonkar, 2013. Phytochemical screening and antimicrobial activities of Ficus glomerata Roxb fruit extracts. Int. J. Pharm. Pharm. Sci., 5: 372-375.
Direct Link |


Londonkar, R.L., U.M. Kattegouda, K. Shivsharanappa and J.V. Hanchinalmath, 2013. Phytochemical screening and in vitro antimicrobial activity of Typha angustifolia Linn leaves extract against pathogenic gram negative micro organisms. J. Pharm. Res., 6: 280-283.
CrossRef |


Londonkar, R.L. and H.B. Nayaka, 2013. Effect of ethanol extract of Portulaca oleracea L on ovulation and estrous cycle in female albino rats. J. Pharm. Res., 6: 431-436.
CrossRef |


Londonkar, R. and N.K.A. Tukappa, 2013. Pharmacognostical evaluation and comparative phytochemical screening of Rumex vesicarius L. Int. J. Phytomed., 5: 146-153.
Direct Link |


Londonkar, R.L., V.C. Reddy and A. Kamble, 2012. Effect of methanolic extract of Achyranthes aspera on allergy induced by potassium dichromate. Recent Res. Sci. Technol., 4: 49-51.
Direct Link |


Londonkar, R.L. and H.B. Nayak, 2012. Anti-bacterial activity of total flavonoids of Portulaca oleracea L. Int. J. Phytomed., 4: 254-260.
Direct Link |


Londonkar, R. and A. Kamble, 2012. Bioactive compound isolated from Pandanus odoratissimus Linn. J. Pharm. Res., 5: 3709-3713.
Direct Link |


Londonkar, R. and A. Kamble, 2012. Anticarcinogenic activity of the methanolic extracts of Pandanus odoratissimus. J. Pharm. Res., 5: 3719-3721.
Direct Link |


Londonkar, R.L. and H.B. Nayaka, 2011. Evaluation of anti implantation and abortificient properties of Portulaca oleracea L. in albino rats. Int. J. Pharma Bio Sci., 2: 501-508.
Direct Link |


Londonkar, R., V.C. Reddy and K.A. Kumar, 2011. Potential antibacterial and antifungal activity of Achyranthes aspera L. Recent Res. Sci. Technol., 3: 53-57.
Direct Link |


Londonkar, R. and H.B. Nayaka, 2011. Phytochemical and antimicrobial activities of Portulaca oleracea L. J. Pharm. Res., 4: 3553-3555.
Direct Link |


Londonkar, R. and A. Kamble, 2011. Hepatotoxic and invivo antioxidant potential of Pandanus odoratissimus against carbon tetrachloride induced liver injury in rats. Oriental Pharm. Exp. Med., 11: 229-234.
CrossRef | Direct Link |


Londonkar, R.L., A. Kamble and C. Reddy, 2010. Anti-inflammatory activity from plant extract of Pandanus odoratissimus. Int. J. Pharmacol., 6: 311-314.


Londonkar, R. and R.K. Ranirukmini, 2010. Antiulcerogenic study of different extracts of Butea frondosa Roxb in albino mice. J. Pharmacog., 1: 6-9.
Direct Link |


Londonkar, R. and R.K. Ranirukmini, 2010. Antimicrobial activity of Butea frondosa Roxb. J. Pharmacog., 1: 1-5.
Direct Link |


Hatti, S.S., R.L. Londonkar, S.B. Patil, A.K. Gangawane and C.S. Patil, 2010. Effect of Perionyx excavates vermiwash on the growth of plants. J. Crop Sci., 1: 1-5.
Direct Link |


Hatti, S.S., R.L. Londonkar, S.B. Patil, A.K. Gangawane and C.S. Patil, 2010. Effect of Eisenia fetida vermin wash on the growth of plants. J. Crop Sci., 1: 6-10.


Londonkar, R.L., J.P. Sharangouda and S.B. Patil, 2009. Analysis of antifertility activity and phytochemical studies of Pergularia daemia leaves in male albino rats. Natl. Prod.: Indian J., 5: 49-55.
Direct Link |


Londonkar, R.L. and P. Poddar, 2009. Studies on activity of various extracts of Mentha arvensis Linn against drug induced gastric ulcer in mammals. World J. Gastrointestinal Oncol., 1: 82-88.
Direct Link |


Londonkar, R.L. J.P. Sharangouda and S.B. Patil, 2009. Phytochemical and contraceptive property of Sida acuta Burm Fi. Ind. in albio rats. Int. J. Pharmatech Res., 1: 1260-1266.
Direct Link |


Londonkar, R. and A. Kamble, 2009. Evaluation of free radical scavenging activity of Pandanus odoratissimus. Int. J. Pharmacol., 5: 377-380.
CrossRef | Direct Link |


Giri, S., H. Hanumanagoud, R. Londonkar and K.M. Basawaraj, 2009. Synthesis and antimicrobial evaluation of 3-methoxy-5-nitro-2-(1,3,4-oxadiazolyl, 1,3,4-thiadiazolyl and 1,2,4-triazolyl) benzofurans. Indian J. Heterocyclic Chem., 19: 167-170.
Direct Link |


Londonkar, R.L., J.P. Sharangouda and S.B. Patil, 2008. Morphine induced inhibition of the activities of accessory reproductive ducts in male rats. Oriental Pharmacy Exp. Med., 8: 67-72.
Direct Link |


Londonkar, R.L., A. Sonar, S. Patil and S.B. Patil, 2000. Nicotine delays puberty in male rat. Pharm. Biol., 38: 291-297.
CrossRef | PubMed |


Sonar, A., R.L. Londonkar and S.B. Patil, 1998. Role of Non pituitary gonadotrophins on reproductive activities in female lizard calotes. Philipp. J. Sci., 127: 133-138.


Reddy, S., R. Londonkar, Ravindra, S. Reddy and S.B. Patil, 1998. Testicular changes due to graded doses of nicotine in albino mice. Indian J. Physiol. Pharmacol., 42: 276-280.
PubMed |


Patil, S.R., Ravindra, S.R. Patil, R. Londonkar and S.B. Patil, 1998. Nicotine induced ovarian and uterine changes in albino mice. Indian J. Physiol. Pharmacol., 42: 503-508.
Direct Link |


Patil, S., S.R. Patil, R.L. Londonkar and S.B. Patil, 1998. Effect of pethidine on spermatogenesis in albino rats. Indian J. Pharmacol., 30: 249-253.
Direct Link |


Londonkar, R.L., P. Srinivasreddy, P. Somanathreddy and S.B. Patil, 1998. Nicotine induced inhibition of the activities of accessory reproductive ducts in male rats. J. Ethnopharmacol., 60: 215-221.
CrossRef | Direct Link |


Hiremath, S.P., S. Badami, H.K.S. Swamy, S.B. Patil and R.L. Londonkar, 1997. Antiandrogenic effect of Striga orobanchioides. J. Ethnopharmacol., 56: 55-60.
CrossRef |


Hiremath, S.P., H.S. Swamy, S.M. Badami, S.B. Patil and R.L. Londonkar, 1996. Postcoital antifertility activity of the plant Striga densiflora (Scrophulariaceae) on female albino rats. Pharm. Biol., 34: 48-52.
Direct Link |


Hiremath, S.P., S. Badami, H.K.S. Swamy, S.B. Patil and R.L. Londonkar, 1994. Antifertility activity of Striga orobanchioides. Biol. Pharmaceut. Bull., 17: 1029-1031.
CrossRef | Direct Link |


Patil, S.R., A. Sonar, R. Londonkar, S.R. Patil and S.B. Patil, 1988. Efficacy of exogenous gonadotropins on the maintenance of spermatogenesis in pethidine treated albino rats. Indian J. Physiol. Pharmacol., 42: 509-514.
PubMed |