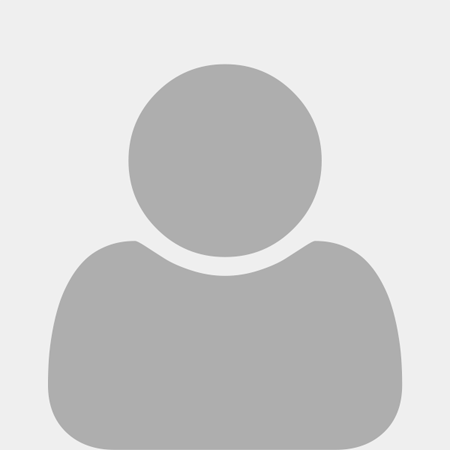 Dr. Elsayed Elsayed Wagih
Professor
Alexandria University, Egypt
Highest Degree
Ph.D. in Plant Virology from Imperial College London, UK
Dr. Elsayed Elsayed Wagih has been working as Professor of Plant Pathology and Biotechnology in the Department of Plant Pathology, College of Agriculture, University of Alexandria, Egypt. He obtained his M.Sc. degree in Plant Bacterial Diseases from the same university in 1981 and PhD degree in Virology from the Imperial College of Science (Technology and Medicine), University of London and was awarded in the same year a DIC from the Royal College of Science. He is also former Head of the Department and former Vice Director of research of the Biotechnology Centre of the College. He received number of local and international awards, prizes and certificates of appreciation, the last most important of which was the "Highest National Award for Scientific Research Achievement" awarded by The Egyptian Academy of Science and Technology in 1998. Dr. Wagih has served as a member of the National Committee for Promoting University Faculty. His research involved different aspects of Molecular Plant Pathology with particular emphasis on Viral Replication, Sub-Genomic Messages in Protoplasts, Gene Expression, Protein Synthesis, Probing and cDNA Technology for Pathological studies, Gene Silencing and Genetic Engineering to Generate Virus-Resistant Transgenic Plants. Dr. Wagih has over 40 years of teaching experience and is the author of a series of the first and most popular and comprehensive books on Biotechnology in Egypt and the rest of the Arabic speaking countries. He has published 77 research articles in journals as author/co-author.
1981
Ph.D.
Imperial College London, UK
Plant Virology
1975
M.Sc.
Alexandria University, Alexandria, Egypt
Bacterial Plant Pathology
1970
B.Sc.
Alexandria University, Alexandria, Egypt
Plant Pathology
Ismail, R.M., F.M. El-Domyati, E.E. Wagih, A.S. Sadik and A.Z.E. Abdelsalam, 2011. Construction of banana bunchy top nanovirus-DNA-3 encoding the coat protein gene and its introducing into banana plants cv. Williams. J. Genet. Eng. Biotechnol., 9: 35-41.
CrossRef | Direct Link |


Matar, S.M., S.A. El-Kazzaz, E.E. Wagih, A.I. El-Diwany and M.A. El-Saadani et al., 2009. Molecular characterization and batch fermentation of Bacillus subtilis as biocontrol agent, II. Biotechnology, 8: 35-43.
CrossRef | Direct Link |


Matar, S.M., S.A. El-Kazzaz, E.E. Wagih, A.I. El-Diwany and H.E. Moustafa et al., 2009. Bioprocessing and scaling-up cultivation of Bacillus subtilis as a potential antagonist to certain plant pathogenic fungi, III. Biotechnology, 8: 138-143.
CrossRef | Direct Link |


Matar, S.M., S.A. El-Kazzaz, E.E. Wagih, A.I. El-Diwany and H.E. Moustafa et al., 2009. Antagonistic and inhibitory effect of Bacillus subtilis against certain plant pathogenic fungi, I. Biotechnology, 8: 53-61.
CrossRef | Direct Link |


Khalil, S.M., M.E. Wagih and E.E. Wagih, 2004. Isolation, molecular cloning and sequencing of coat protein gene of cucumber mosaic cucumovirus from Egypt. Egypt. J. Biotechnol., 18: 63-76.
Direct Link |


Khalil, S.M., M.E. Wagih and E.E. Wagih, 2004. Generation of genetically engineered banana expressing β-glucurinidase via Agrobacterium-mediated gene transfer and microprojectile bombardment. Egypt. J. Biotechnol., 18: 33-46.
Direct Link |


Abdel-Hamid, I.A., E.E. Wagih, H.T. Mahfouz and A.S. Sadik, 2003. Non-radioactive detection of banana bunchy top nanovirus. Arab. J. Biotechnol., 6: 329-338.
Direct Link |


Wagih, E.E., 2000. Genetic engineering, the modern biotechnological approach for improving poultry in the third millennium. Egypt. Poult. Sci. J., 20: 187-199.
Direct Link |


Wagih, M.E. and E.E. Wagih, 1999. Transgenic sugarcane regenerated from protoplasts expressing the GUS reporter gene. Afr. Crop Sci. J., 4: 21-26.
Direct Link |


Wagih, E.E., H.A. Melouk and J.L. Sherwood, 1994. Peanut chlorotic ringspot virus (PCRV), a newly discovered virus infecting peanut (Arachis hypogaea L.). J. Phytopathol., 140: 133-144.
CrossRef | Direct Link |


Wagih, E.E., H.A. Melouk and J.L. Sherwood, 1994. Mirror image in vivo electroblotting technique, a new technique for visualizing virus particles electrophoretically transferred from infected leaves to nitrocellulose membranes. J. Virol. Methods, 48: 145-153.
PubMed | Direct Link |


Wagih, E.E., H.A. Melouk and J.L. Sherwood, 1994. Isolation and partial characterization of peanut top paralysis virus (PTPV), a destructive virus causing a new disease in Peanut (Arachis hypogaea L.). J. Phytopathol., 141: 302-313.
CrossRef | Direct Link |


Wagih, E.E., 1993. Stress proteins and isozymology of acid phosphatase, esterase, and peroxidase in Phaseolus vulgaris following peanut mottle virus infection. J. Phytopathol., 139: 157-164.
Direct Link |


Wagih, E.E. and J. Fletcher, 1993. Zymoblot, a new microtechnique used to detect enzyme activity in spiroplasmas and bacteria. Can. J. Microbiol., 39: 543-547.
CrossRef | Direct Link |


Wagih, E.E., 1992. Amylase activity may play a role in the 'Pathosmosis' thought to develop in the areas of virus localization in plants. J. Phytopathol., 134: 22-26.
CrossRef | Direct Link |


Wagih, E.E., 1991. Neither indole acetic acid nor bacteriocin is apparently involved in the in vitro antagonism between the virulent and the avirulent strains of Pseudomonas solanacearum. J. Phytopathol., 132: 153-160.
CrossRef | Direct Link |


El-Fahaam, Y.M., G.I. Fegla, E.E. Wagih and H.A. El-Karyoni, 1990. Biochemical changes in lettuce plants infected with lettuce mosaic virus. J. King Saud Univ. Agric. Sci., 2: 271-277.
Direct Link |


Abo-El-Dahab, M.K., E.H. Wasfy, M.A. El-Goorani, H.M. El-Kasheir, E.E. Wagih and S.A. El-Deeb, 1989. Detection, identification and quantitation of aflatoxin associated with Aspergillus flavus in peanut seeds in Egypt. Alex. Sci. Exchange, 3: 35-48.


Abo-El-Dahab, M.K., E.H. Wasfy, M.A. El-Goorani, H.M. El-Kasheir and E.E. Wagih, 1989. Studies on peanut pod rot and damping-off disease in Egypt. Alex. Sci. Exchange, 2: 50-62.


Madkour, M.A., M.R.A. Shehata, S.A. Farag and E.E. Wagih, 1988. Ethylene as a mediator of rubigan biological action in cowpea plants. J. Phytopathol., 121: 224-232.
CrossRef | Direct Link |


El-Nashaar, E.M., E.E. Wagih and F.J. Gough, 1987. Common gene products among Pseudomonas and Acinetobacter isolates antagonistic to Gaeumannomyces graminis var. tritici. Phytopathology, 77: 641-641.
Direct Link |


Abo-El-Dahab, M.K., E.H. Wasfy, M.A. El-Goorani, M. El-Kassheir, E.E. Wagih and H.A. Melouk, 1986. Occurrence of peanut mottle virus on peanut in Egypt. Proc. Am. Peanut Res. Educ. Soc., 18: 13-23.


Abo-El-Dahab, M.K., E.H. Wasfy, M.A. El-Goorani, H.M. El-Kasheir, E.E. Wagih and H.A. Melouk, 1986. Cercosporin production by the peanut leaf spotting agents Cercospora arachidicola and Cercosporidium personatum. Acta Phytopathologica et Entomologica Hungarica, 21: 273-277.


Wagih, E.E., A.E. Raftopoulos, S.A. Archer and R.H.A. Coutts, 1983. Characterisation of an apparently novel soluble protein fraction found in pathogen and osmotically-stressed cucumber cotyledons. Phytopathol. Zeitschrift, 107: 233-243.
CrossRef | Direct Link |


Coutts, R.H.A. and E.E. Wagih, 1983. Induced resistance to viral infections and soluble protein alterations in cucumber and cowpea plants. Phytopathol. Zeitschrift, 107: 57-69.


Wagih, E.E. and R.H.A. Coutts, 1982. Peroxidase, polyphenoloxidase and ribonuclease in tobacco necrosis virus infected with the W strain of cucumber mosaic virus. Physiol. Plant Patholol., 1: 133-133.


Coutts, R.H.A. and E.E. Wagih, 1981. Alterations in RNA and protein metabolism in uninoculated half-leaves of cowpea adjacent to tobacco necrosis virus infected halves. Plant Sci. Lett., 21: 51-59.
CrossRef | Direct Link |


Wagih, E.E. and R.H.A. Coutts, 1980. Similarities in the soluble protein profiles of leaf tissue following either a hypersensitive reaction to virus infection or plasmolysis. Plant Sci. Lett., 21: 61-69.
CrossRef | Direct Link |


Andebrhan, T., R.H.A. Coutts, E.E. Wagih and R.K.S. Wood, 1980. Induced resistance and changes in the soluble protein fraction of cucumber leaves locally infected with Colletotrichum lagenarium or tobacco necrosis virus. J. Phytopathol., 98: 47-52.
CrossRef | Direct Link |


Abo-El-Dahab, M.K., M.A. El-Goorani and E.E. Wagih, 1978. Race identification of Pseudomonas solanacearum E. F. Smith in Egypt. Zentralbl. Bakteriol. Naturwiss., 133: 211-216.
CrossRef | PubMed | Direct Link |