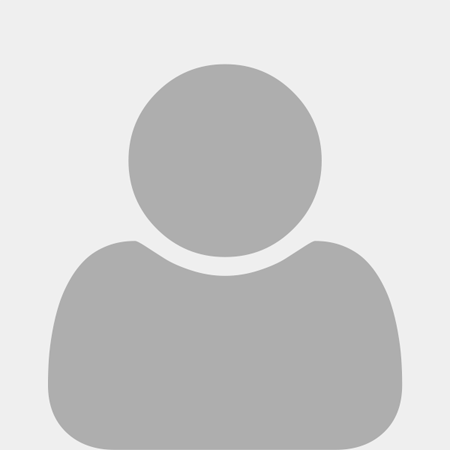 Dr. Surapaneni Krishna Mohan
Associate Professor
Saveetha University, India
Highest Degree
Ph.D. in Medical from Saveetha University, India
Dr. Surapaneni Krishna Mohan is currently working as Associate Professor at Saveetha Medical College & Hospital, Saveetha University, Chennai, India. He obtained his PhD in Medical from same University. He has published 76 articles in journals. Dr. Surapaneni Krishna received number of honors includes Awarded the Chartered Scientist (CSci) qualification, which represents a single chartered mark for all scientists, recognizing high levels of professionalism and competence in science, by The Science Council, UK and The Royal Society of Chemistry (RSC), UK, Recipient of Young Investigator Award at Hong Kong, Recipient of Best Faculty-Science & Technology in Science & Technology Awards, Selected as Young Scientist and one among the 120 Young Scientists and many others. His main area of interest related to Medical Biochemistry, Clinical Biochemistry, Non Alcoholic Steato Hepatitis (NASH), Free Radicals, and Oxidative Stress & Antioxidants in Health & Disease, Medical Education / Health Professions Education, Public Health Informatics, Operations Research in Population Health, and Public Health Nutrition.
2011
Ph.D.
Saveetha University, India
Medical
2003
M.Sc.
Kasturba Medical College Mangalore, Manipal University, Karnataka, India
Medical Biochemistry
2000
B.Sc.
Parvathaneni Brahmayya Siddhartha College of Arts & Science, India
Microbiology, Biochemistry, Chemistry
Harisharan, A.K.S., N.R. Dangal, K.M. Surapaneni and A. Joshi, 2016. Multiple risk factors of alcoholic and non-alcoholic myocardial infarction patients. Global J. Health Sci., 8: 62-71.
Direct Link |


Vishnupriya, S., S. Prasad, J.B. Kasav, K. Trout, S. Murthy, K.M. Surapaneni and A. Joshi, 2015. Water and sanitation hygiene knowledge, attitudes and practices among school settings in rural chennai. J. Water Sanitation Hyg. Dev., 5: 192-200.


Veeraraghavan, V.P., S.K. Mohan, M. Jainu and C.S.G.V. Seshadri, 2015. Ameliorating effects of garcinia mangostana linn pericarp extract on hepatic antioxidants in diethyl nitrosamine (DEN) induced hepatocellular carcinoma (HCC). Indian J. Pharm. Educ. Res., 49: 344-352.


Uma Maheswari M.S., K. Latha, A.T.S. Vinotha, V.Rhevanth, S.Velarul and S.K. Mohan, 2015. Evaluation of anti-convulsant activity of aqueous leaf extract of centella asiatica in wistar albino rats. Int. J. Pharmacogn. Phytochem. Res., 7: 690-695.


Surapaneni, K.M., V.V. Priya and J. Mallika, 2015. Effect of pioglitazone, quercetin and hydroxy citric acid effect on vascular endothelial growth factor messenger RNA (VEGF mRNA) expression in experimentally induced non alcoholic steatohepatitis (NASH). Turk. Med. J. Sci., 45: 542-546.


Surapaneni K.M. and M. Jainu, 2015. Effect of pioglitazone, quercetin, and hydroxy citric acid on inflammatory markers in experimentally induced non-alcoholic steatohepatitis (NASH). Indian J. Pharm. Educ. Res., 49: 152-157.


Srinivasan, N., S. Murthy, A.K. Singh, V. Upadhyay, S.K. Mohan and A. Joshi, 2015. Assessment of burden of depression during pregnancy among pregnant women residing in rural setting of chennai. J. Clin. Diagn. Res., 9: 8-12.


Sheela, D., R.V. Geetha, S.K. Mohan and R. Vijayaraghavan, 2015. A concept on the development of buprenorphine autoinjector for self and emergency administration. Int. J. Pharm. Pharm. Sci., 7: 253-257.


Ruksana S., V.V. Priya and S.K. Mohan, 2015. Effect of green tea on obesity - a survey. Int. J. Pharm. Sci. Rev. Res., 33: 73-75.


Perumal, S.S., S. Prasad, K.M. Surapaneni and A. Joshi, 2015. Health information-seeking behavior among hypothyroid patients at saveetha medical college and hospital. Ethiopian J. Health Sci., 25: 147-154.
Direct Link |


Nivashini, G.S.V., V.V. Priya and S.K. Mohan, 2015. Awareness of eating disorders- a questionnaire based survey. Int. J. Pharm. Sci. Rev. Res., 33: 168-170.


Mohan, S.K., V.P. Veeraraghavan and M. Jainu, 2015. Effect of pioglitazone, quercetin and hydroxy citric acid on extracellular matrix components in experimentally induced non-alcoholic steatohepatitis. Iran. J. basic med. Sci., 18: 832-836.
Direct Link |


Latha, K., B. Rammohan, B.P.V. Sunanda, M.S.U. Maheswari and S.K. Mohan, 2015. Evaluation of anxiolytic activity of aqueous extract of coriandrum sativum linn. in mice: A preliminary experimental study. Pharmacogn. Res., 7: 47-51.
CrossRef | Direct Link |


Kuberan A., A.K. Singh, J.B. Kasav, S. Prasad, K.M. Surapaneni, V. Upadhyay and A. Joshi, 2015. Water and sanitation hygiene knowledge, attitude, and practices among household members living in rural setting of India. J. Nat. Sci. Biol. Med., 6: 69-74.
CrossRef | Direct Link |


Kesavamoorthy, G., A,K, Singh, S, Sharma, J.B. Kasav, S.K. Mohan and A. Joshi, 2015. Burden of diabetes related complications among hypertensive and non hypertensive diabetics: a comparative study. J. Clin. Diagn. Res., 9: 10-14.
CrossRef | Direct Link |


Jochebed S.R., V.V. Priya and S.K. Mohan, 2015. Caffeine addiction-a survey. Int. J. Pharm. Sci. Rev. Res., 33: 165-167.


Cheangaivendan, C., S. Murthy, S. Prasad, J.B. Kasav, S.K. Mohan, S. Sharma, A.K. Singh and A. Joshi, 2015. Exploring factors that influence smoking initiation and cessation among current smokers. J. Clin. Diagn. Res., 9: 8-12.


Brindha A.K., S. Murthy, K.Trout, A.K.Singh, K.M.Surapaneni and A. Joshi, 2015. Dry eyes among information technology professionals in India. Int. Eye Sci., 15: 1303-1308.


Balaji, S., C. Amadi, S. Prasad, J.B. Kasav, V. Upadhyay, K.A. Singh, K.M. Surapaneni and A. Joshi, 2015. Urban rural comparisons of polycystic ovary syndrome burden among adolescent girls in a hospital setting in India. BioMed. Res. Int., 10.1155/2015/158951.
CrossRef | Direct Link |


Ajantha, A.K.S., B. Malhotra, S.K. Mohan and A. Joshi, 2015. Evaluation of dietary choices, preferences, knowledge and related practices among pregnant women living in an indian setting. J. clin. Diagn. Res., 9: 4-10.
CrossRef | Direct Link |


Vijayaraghavan, R., R. Selvaraj, K.M. Surapaneni, P.G. Gopi and C.B. Tharani, 2014. Haematological and biochemical changes in response to stress induced by the administration of amikacin injection by autoinjector in animals. Defence Sci. J., 64: 99-105.
Direct Link |


Vignesh, B.T., A.K. Singh, S.K. Surapaneni, S. Murthy and A. Joshi, 2014. Association between socio-demographics and alcohol dependence among individuals living in an Indian setting. Global J. Health Sci., 6: 16-26.
CrossRef | Direct Link |


Surapaneni, K.M., V.V. Priya and M. Jainu, 2014. Pioglitazone, quercetin and hydroxy citric acid effect on cytochrome P450 2E1 (CYP2E1) enzyme levels in experimentally induced Non Alcoholic Steatohepatitis (NASH). Eur. Rev. Med. Pharmacol. Sci., 18: 2736-2741.
Direct Link |


Surapaneni, K.M. and M. Jainu, 2014. Pioglitazone, quercetin and hydroxy citric acid effect on hepatic biomarkers in non alcoholic steatohepatitis. Pharmacogn. Res., 6: 153-162.
CrossRef | PubMed | Direct Link |


Surapaneni, K.M. and M. Jainu, 2014. Effect of pioglitazone, quercetin and hydroxy citric acid on the lipid profile and lipoproteins in experimentally induced Non-Alcoholic Steatohepatitis (NASH). Indian J. Pharmaceut. Educ. Res., 48: 32-38.
CrossRef | Direct Link |


Surapaneni, K.M. and M. Jainu, 2014. Comparative effect of pioglitazone, quercetin and hydroxy citric acid on the status of lipid peroxidation and antioxidants in experimental non-alcoholic steatohepatitis. J. Physiol. Pharmacol., 65: 67-74.
PubMed | Direct Link |


Sunanda, B.P.V., K. Latha, B. Rammohan, M.S. Uma Maheswari and K.M. Surapaneni, 2014. Evaluation of the neuroprotective effects of curcumin (turmeric) against scopolamine induced cognitive impairment in mice. Int. J. Pharmacogn. Phytochem. Res., 6: 133-136.
Direct Link |


Sunanda, B.P.V., K. Latha, B. Rammohan, M.S. Uma Maheswari and K.M. Surapaneni, 2014. Evaluation of the neuroprotective effects of Centella asiatica against scopolamine induced cognitive impairment in mice. Indian J. Pharmaceut. Educ. Res., 48: 31-34.
CrossRef | Direct Link |


Priyaa, S., S. Murthy, S. Sharan, K.M. Surapaneni and A. Joshi, 2014. A pilot study to assess perceptions of using SMS as a medium for health information in a rural setting. Technol. Health Care, 22: 1-11.
CrossRef | Direct Link |


Laxmi, V., S. Sharma, A.K. Singh, C. Amadi, K.M. Surapaneni and A. Joshi, 2014. Perceptions of online lifestyle counseling among individuals living in rural India. Technol. Health Care, 22: 597-606.
CrossRef | Direct Link |


Kuppuswamy, V.L., S. Murthy, S. Sharma, K.M. Surapaneni, A. Grover and A. Joshi, 2014. Oral hygiene status, knowledge, perceptions and practices among school settings in rural South India. Oral Health Dental Manage., 13: 146-154.
CrossRef | Direct Link |


Cholendra, A., R. Vijayaraghavan, Y. Babu, K.M. Surapaneni, S.D. Rao, K. Dorababu and K.K. Reddy, 2014. Acute toxicity studies of Cassia tora leaf powder. Int. J. Pharmacol. Res., 4: 176-181.


Arja, C., R.R. Ravuri, V.N. Pulamaghatta, K.M. Surapaneni, P. Raya, C. Adimoolam and K.R. Kanala, 2014. Genetic determinants of chronic obstructive pulmonary disease in South Indian male smokers. PLoS ONE, Vol. 9, No. 2. 10.1371/journal.pone.0089957.
CrossRef | Direct Link |


Surapaneni, K.M. and A. Tekian, 2013. Concept mapping enhances learning of biochemistry. Med. Educ. Online, 18: 1-4.
CrossRef | PubMed | Direct Link |


Muthiah, M., R. Sivanandham, R. Kannan, S. Khandelwal and S.K. Mohan, 2013. Analysis of serum oxidant - antioxidant status in patients with iron deficiency anemia (IDA). Int. J. Pharma Bio Sci., 4: 449-453.
Direct Link |


Joshi, A., K. Mohan, G. Grin and D.M.P. Perin, 2013. Burden of healthcare utilization and out-of-pocket costs among individuals with ncds in an indian setting. J. Community Health, 38: 320-327.
CrossRef | PubMed | Direct Link |


Arja, C., K.M. Surapaneni, P. Raya, C. Adimoolam, B. Balisetty and K.R. Kanala, 2013. Oxidative stress and antioxidant enzyme activity in South Indian male smokers with chronic obstructive pulmonary disease. Respirology, 18: 1069-1075.
CrossRef | Direct Link |


Surapaneni, K.M., P. Saraswathi and M. Jainu, 2012. Role of pioglitazone, quercetin and hydroxy citric acid against Non Alcoholic Steatohepatitis (NASH)-histological and Scanning Electron Microscopy (SEM) studies in an experimental model of NASH. Asian J. Pharm. Clin. Res., 5: 244-247.
Direct Link |


Surapaneni, K.M., P. Saraswathi and M. Jainu, 2012. Non Alcoholic Steatohepatitis (NASH) experimental model induction in rats. Int. J. Pharma Bio Sci., 3: 1085-1090.
Direct Link |


Surapaneni, K. and A. Tekian, 2012. Concept mapping enhances learning of biochemistry. Med. Edu. Online, .


Kannan R, S. Natarajan, K.M. Surapaneni, A. Murali, S.K. Aiyappan and D.V. Lal, 2012. Homocystinuria in adult siblings. J. Clin. Diagn. Res., 6: 485-487.


Sankari, G., T.S. Aishwarya, S. Gunasekaran and K.M. Surapaneni, 2011. Analysis of multiple myeloma by ftir spectroscopy coupled with statistical analysis. J. Clin. Diagn. Res., 5: 1001-1007.
Direct Link |


V.V. Priya, G. Shankari, M. Jainu, S.K. Mohan, T.S. Aishwarya, P. Saraswathi and V.S. Chandra, 2010. Auto fluorescence and fourier transform - infra red (FTIR) spectral investigation on diethyl nitrosamine (DEN) induced hepatocellular carcinoma, treated with pericarp extract of garcinia mangostana linn in rats. J. Clin. Diagn. Res., 4: 3289-3297.


Surapaneni, K.M., P. Saraswathi, S. Subramaniam and S. Subramaniam, 2010. Type IV collagen: A non invasive biomarker to detect Non-Alcoholic Steato Hepatitis (NASH), among Non Alcoholic Fatty Liver Disease (NAFLD) patients. J. Clin. Diagnostic Res., 4: 2483-2488.


Surapaneni, K.M., 2010. Effect of integrated teaching with Case Based Learning (CBL) in biochemistry of undergraduate curriculum. J. Clin. Diagnostic Res., 4: 2792-2797.


Surapaneni, K.M. and V.V. Priya, 2010. Serum total sialic acid, lipid peroxidation and glutathione reducatse levels in patients with rheumatoid arthritis. Turk. J. Med. Sci., 40: 537-540.
CrossRef |


Selvaraj, S., N.N.T.Y. Kumar, M. Elakiya, C.P. Saraswathi, D. Balaji, P. Nagamani and K.M. Surapaneni, 2010. Evidence-based medicine-a new approach to teach medicine: A basic review for beginners. Biol. Med., 2: 1-5.
Direct Link |


Sankari, G., E. Krishnamoorth, S. Jayakumaran, S. Gunasekaran and V.V. Priya et al., 2010. Analysis of serum immunoglobulins using fourier transform infrared spectral measurements. Biol. Med., 2: 42-48.
Direct Link |


Priya, V.V., M. Jainu, K.M. Surapaneni, P. Saraswathi and V.S.C.S. Gopan, 2010. Antimicrobial activity of pericarp extract of Garcinia mangostana Linn. Int. J. Pharma Sci. Res., 1: 278-281.
Direct Link |


Priya, V.V., M. Jainu, K.M. Surapaneni, B. Karthik, P. Saraswathi and V.S.C.S. Gopan, 2010. Toxicity study of Garcinia mangostana L. pericarp extract in rats. Asian J. Exp. Biol. Sci., 1: 633-637.


Priya, V.V., G. Shankari, M. Jainu, K.M. Surapaneni, T.S. Aishwarya, P. Saraswathi and V.S.C.S. Gopan, 2010. Auto fluorescence and Fourier Transform-Infra Red (FTIR) spectral investigation on diethyl nitrosamine (DEN) induced hepatocellular carcinoma, treated with pericarp extract of Garcinia mangostana Linn in rats. J. Clin. Diagnostic Res., 4: 278-281.


Mohan, S.K., 2010. Auto-fluorescence spectroscopic analysis of carbon tetrachloride induced rat tissues treated by pentoxifylline. Life Sci. Med. Res., .
Direct Link |


Mohan, S.K. and V. Priyav, 2010. Serum paraoxonase activity, protein oxidation and lipid peroxidation levels in patients with coronary artery disease. Asian J. Exp. Biol. Sci., 1: 254-261.
Direct Link |


Maithreyi, R., A.V. Janani, R. Krishna, A. Shweta, R.R. Edwin and K.M., Surapaneni, 2010. Erythrocyte Lipid peroxidation and antioxidants in chronic alcoholics with alcoholic liver disease. Asian J. Pharmac. Clin. Res., 3: 183-185.


Krishna, R., R. Maithreyi, A.V. Janani, A. Shweta, R.R. Edwin and K.M. Surapaneni, 2010. Serum copper, oxidant-antioxidant status in patients with carcinoma of prostate. Int. J. Biotechnol. Bioengin. Res., 1: 139-146.


Krishna, R., R. Maithreyi and K.M. Surapaneni, 2010. Research bias: A review for medical students. J. Clin. Diagnostic Res., 4: 2320-2324.
Direct Link |


Jayamathi, P., V.V. Priya and S.K. Mohan, 2010. Biochemical effects of plumbagin on fibrosarcoma induced rats. Int. J. Pharm. Sci. Res., 1: 320-325.


Janani, A.V. and K.M. Surapaneni, 2010. Antioxidant vitamins and enzymes status in patients with alcoholic liver disease. J. Clin. Diagnostic Res., 4: 2742-2747.


Surapaneni, K.M., 2009. Does the SMART board improve the skills of the first year medical students in learning biochemistry. INTI J. Special Issue Teach. Lear., 9: 152-164.


Surapaneni, K.M. and V.V. Priya, 2009. Lipid peroxidation, glutathione, ascorbic acid, vitamin E, antioxidant enzyme and serum homocysteine status in patients with polycystic ovary syndrome. Biol. Med., 1: 44-49.
Direct Link |


Surapaneni, K.M. and V.V. Priya, 2009. Changes in lipid peroxidation, glutathione, ascorbic acid, vitamin E and antioxidant enzymes in patients with ovarian cancer. Acta. Med. Acad., 38: 1-5.


Surapaneni, K.M. and V.V. Priya, 2009. Altered serum total sialic acid, lipid peroxidation, ceruloplasmin and glutathione reductase levels in patients with carcinoma of prostate. J. Clin. Diagnos. Res., 3: 1483-1485.
Direct Link |


Nedrow, A., K.M. Surapaneni, T. White and T. Ganzel, 2009. Between God and man: A student dilemma. J. Int. Associat. Med. Sci. Edu., 19: 5-7.


Vishnu-Priya, V. and K.M. Surapaneni, 2008. Erythrocyte lipid peroxidation, glutathione, ascorbic acid, vitamin E, antioxidant enzymes and serum homocysteine levels in patients with coronary artery disease. J. Clin. Diag. Res., 2: 1180-1185.


Surapaneni, K.M. and V.S.C.S. Gopan, 2008. Lipid Peroxidation and antioxidant status in patients with rheumatoid arthritis. Indian J. Clin. Biochem., 23: 41-44.
CrossRef |


Surapaneni, K.M. and V. Priyav, 2008. Status of lipid peroxidation, glutathione, ascorbic acid, vitamin E and antioxidant enzymes in neonatal jaundice patients. J. Clin. Diagn. Res., 2: 827-832.
Direct Link |


Surapaneni, K.M. and V. Priyav, 2008. Antioxidant enzymes and vitamins in gestational diabetes. J. Clin. Diagn. Res., 2: 1081-1085.
Direct Link |


Surapaneni, K.M., 2007. Status of lipid peroxidation, glutathione, ascorbic acid, vitamin E and antioxidant enzymes in schizophrenic patients. J. Clin. Diagnos. Res., 1: 39-44.
Direct Link |


Surapaneni, K.M., 2007. Oxidant-Antioxidant status in gestational diabetes patients. J. Clin. Diagnos. Res., 1: 235-238.
Direct Link |


Surapaneni, K.M. and V.S.C.S. Gopan, 2007. Status of Lipid peroxidation and anti oxidant enzymes in patients with carcinoma of breast. J. Med. Sci. Res., 1: 21-24.


Surapaneni, K.M. and G. Venkataramana, 2007. Status of lipid peroxidation, glutathione, ascorbic acid, vitamin E and antioxidant enzymes in patients with osteoarthritis. Indian J. Med. Sci., 61: 9-14.
CrossRef | PubMed | Direct Link |


Surapaneni, K.M. and G. Venkataramana, 2007. Status of ascorbic acid and vitamin E levels in patients with carcinoma of prostate. Indian J. Physiol. Pharmacol., 51: 199-202.


Nayak, B.S. and K. Mohan, 2007. Influence of ethanolic extract of jasminum grandiflorum flower extract on wound healing activity in rats-a preclinical study. Indian J. Physiol. Pharmacol., 51: 189-194.


Mohan, S.K. and G. Venkataramana, 2007. Status of lipid peroxidation, glutathione, ascorbic acid, vitamin E and antioxidant enzymes in patients with pregnancy induced-hypertension (PIH). Indian J. Physiol. Pharmacol., 51: 284-288.
PubMed |


Surapaneni, K.M. and G.R. Venkata, 2006. Lipid peroxidation and antioxidant status in patients with carcinoma of prostate. Indian J. Physiol. Pharmacol., 50: 350-354.
PubMed |


Upadhya, S., S. Upadhya, S.K. Mohan, K. Vanajakshamma, M. Kunder and S. Mathias, 2004. Oxidant-Antioxidant status in colorectal cancer patients-before and after treatment. Indian J. Clin. Biochem., 19: 80-83.
Direct Link |